Shopping Cart
Your Cart is Empty
There was an error with PayPal
Click here to try again
Thank you for your business!
You should be receiving an order confirmation from Paypal shortly.
Exit Shopping Cart
World Peace Through Inner Peace
| | |
| --- | --- |
| Posted on February 1, 2009 at 1:53 PM | |
  LETTERS FROM THE HEART
LETTERS FROM THE HEART ARE REAL STORIES THAT HAPPENED TO REAL PEOPLE, I HOPE EVERYONE CAN BENIFIT FROM THEIR EXPENIENCES. 
I BELIEVE UNTIL YOU CAN PRACTICE MEDITATION ON A DAILY BASIS, YOU CANNOT BEGIN TO KNOW THE VALUE OF WHAT IT COULD DO FOR YOUR LIFE.
THE PAST IS WHAT IT IS .... THE PAST. WE SHOULD BE ABLE TO LEARN FROM OUR MISTAKES AND NOT TO REPEAT THEM.
BEFORE I CAME INTO THE LIGHT AND WISDOM OF MEDITATION, I MADE CERTAIN DECISIONS THAT I STILL AM RESPONSIBLE FOR TODAY.
MY LIFE NOW IS DEDICATED TO THE CAUSE OF WORLD PEACE. I THOUGHT THAT BECAUSE I HAD PROBLEMS I COULD NEVER BE A SPOKES PERSON FOR WORLD PEACE. BUT NOW I KNOW THAT BECAUSE OF MY PROBLEMS IS WHY I WAS CHOSEN. I DO MY BEST TO FILL THE REMAINING DAYS OF MY LIFE ON EARTH WITH MERITS AND GOOD DEEDS. THE WORLD IS FILLED WITH PEOPLE WITH PROBLEMS, THIS IS WHY I TRY TO SHARE AT LEAST A SMILE WITH OTHERS EACH DAY.
NOW I AM IN LOVING KINDNESS ADDRESSING MY PAST ACTIONS IN WISDOM AND IN LOVE FOR THE FUTURE.
THANK YOU FOR READING.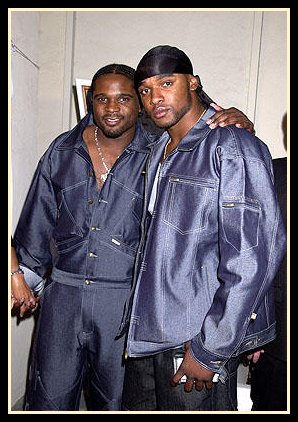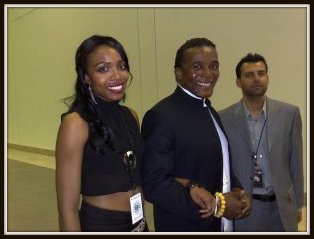 To Darius, Donovan, and Sarah,

I feel it is time for the three of you to know the truth about your father. If it doesn't come from me your getting second hand. This straight from "The horse's mouth! "

I wish with all of my heart that I knew then when you were little what I know now. Things would be quite different today for sure. When I was a yound man, I thought I had all the time in the world. I had a wonderful wife in my life and didn't know it. Sylvia and Clarence Turner reared a princess but I couldn't appreciate or value her special gifts and qualities.

Because now I have a better understanding of words like, principals, ethics, honor, integrity, karma, trust, loyalty, honesty, face, self respect, right view, right speech, right intention, right effort, right morality, wholesomeness, prudence, acceptance, purity, personal values, boundaries, reliability, benevolence, altruism, patience, commitment, meditation, duty, sacrifice, perfection and Universal Love, my life is now on a path that I never dreamed possible.

Now that the end of my days are more clearly coming into view these words much more meaningful to my life.

I apologize to each of you for not being as wise a father as I could have been had I known then what I know now.

I cannot undo the past but I can alter the direction of the rest of my life by what I do today.

I want to share with you a secret that I never knew.

If you would consider embracing five principals now then you can live the rest of your life without the suffering I endured and created......

They are these:

 

1. Do not kill.

2. Do not steal.

3. Do not commit adultery.

4. Do not lie.

5. No alcohol or any intoxicants. 

The last one is the most important because under the influence any of the other four could be jeopardized.

Any one of these Five broken brings suffering with keeping these principals daily it makes us 100% human. Breaking anyone of these takes away 20% of being human and makes us 20% of animal.

If you will kill another, or one's dreams or an animal, obviously this is the most this is the most extreme.

The Law of Karma is set into motion by the consequences of killing. Don't kill anything.

If a human being will steal, he is 20% less human or if he will lie his words are meaningless and harmful fidelity is a karmac issue. You must remain faithful to your spouse no matter what.

The breaking of these will bring and perpetuate suffering.

I want you to live lives free from suffering. This is the best way I can help you.

Then there is meditation. This practice is so very important, to still your mind daily for just a few moments as you softly close your eyes and relax, focus your mind at the center of your body, look at the soothing bright sun within, you will find true happiness which nothing can compare. 

There is a pure, perfect, and more beautiful you inside the center of your body that you must be still and quiet to experience.

I could not be more proud to be the father of my three beautiful, amazing, gifted, magnificent, and wise adult children with these simple truth I want your lives to be better than mine was.

These things will create merit for you and your families.

Where these is no merit, there is misfortune. I never knew this, now I do.

The only other principal I could add to this is give to others in need and who are deserving of your generosity.

I want to close in saying that I have always loved you and I will until my dying day. I only wish for you to be happy with your lives and your choices.

I am giving you information that works. Please pass it on to your children and maybe one day when they read this letter they will know how much I love you and still want the very best for you.

 

With all my heart and eternal love,

 

Dad

 

 

Categories: None

0

/